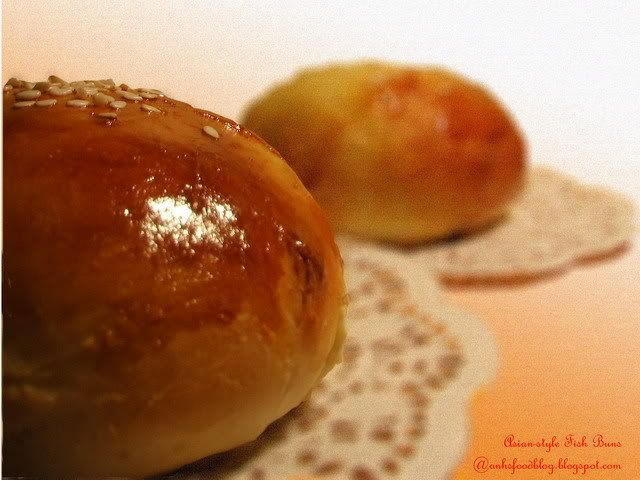 I do not make breads often since there are a number of good bakeries nearby. It is just much more convenient to buy in because making bread can be pretty time-consuming. Nevertheless, there are occasions where I crave for some soft and fluffy sweet buns with or without fillings from Asia. These buns are hard to get here in Melbourne although I notice that Breadtop does sell several varieties. But I admit home made buns are better since I can just put in whatever fillings I desire.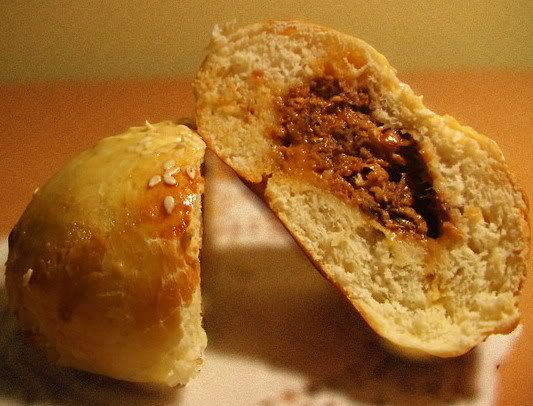 I particularly like these spicy fish buns. For the fillings, I simply mix canned sardines in tomato sauce with 1-2 tablespoons of sambal olek (Southest-Asian style Chili Sauce), some ground white pepper and finely shredded green onions. For the buns, I normally use the Sweet Buns recipe from Asian Pastry Chef Alex Goh. His recipe gives buns with right texture and softness. You can view the recipe here, which was posted by Leelee of Baking Mum. I normally halve the recipe and it still yields good 8-10 medium size buns.
Just a final note on the fillings. Be creative! You can put in whatever you fancy although the more traditional buns normally have sweet red (or green) bean paste. I have tried to use butter cream, taro paste, and tuna with mayonnaise… All of them are flavorful and worth trying.
Tag: recipes asian food food blog food and drink south east asia south east asian food