>> Thursday, November 30, 2006
Cherry & Chocolate….

This combination for me is deadly seductive. Dream of the taste of a Black Forest Cake – don't you agree that cherry and chocolate are for each other? :P

I began the search for a party food dessert with that in mind. No, I am too busy and not that skilled to bake the whole Black Forest Cake. What I need is something quick and easy… Flipping through some of the cookbooks, I stopped at Nigella's Chocolate Cherry Cupcakes. The pic of the cake looked so appealing in the book. Reading the instructions, I know even a baking novice like me can certainly get the job done…

The cake is very easy to make. Just mix everything together for the batter, bake, then add the chocolate ganache on top. The key ingredient is Morello Cherry Jam, which is not available at standard supermarkets. I was lucky to find some in the German deli in my neighbourhood. In fact, the shop sells at least 3 different brands of Cherry Jams… The owner, a big old German man, advised me to buy his home country product which, according to him, is the best ;). True enough, the jam is really very good! It is not overly sweet and has very nice fragrance. After the bake, I did go back to get some more for my toast. *wink*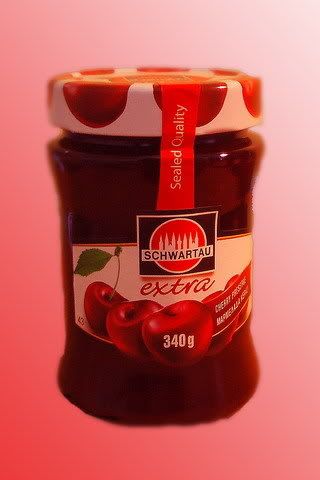 Back to the cupcakes, they turn out as good as Nigella promised – darkly dense and wickedly delicious. I only make two modifications from the original recipe. Firstly, I reduce the sugar content a little. And secondly, I use fresh cherries to decorate the cupcakes – why not when cherries are abundantly available at the moment in Australia?
So here they are, my Chocolate Cherry Cupcakes. I wish you all Happy Holidays! Enjoy yourself and do take care!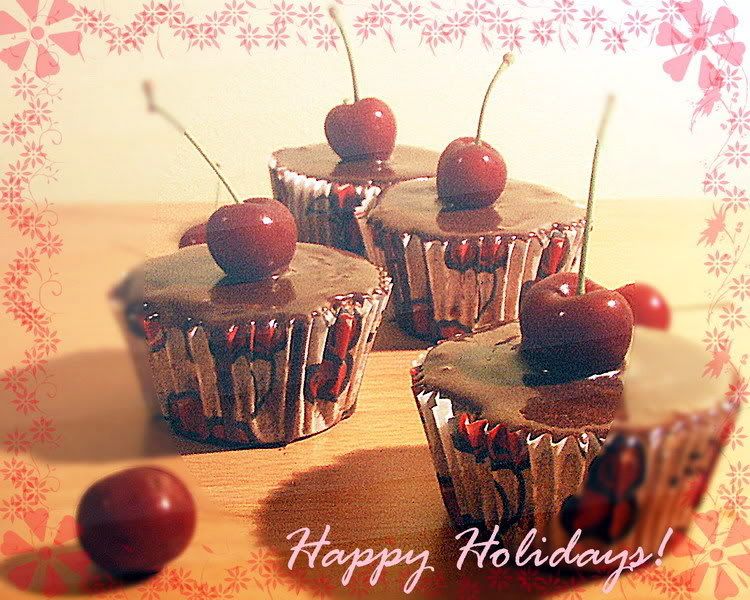 The recipe is available at Nigella's website so I don't bother to type it out. Click here for the recipe.
This entry is for Weekend Cookbook Challenge #11, which theme is Party Food. The event is hosted by Sara of I love to cook (what a beautiful blog name!).
Tag: cupcakes weekend cookbook challenge nigella
Read more...