>> Tuesday, May 15, 2007
If you are into bread-making, you will know that slow fermentation is preferred since it gives the final products more flavors. With the help of a refrigerator, the dough can be left to rest overnight or longer. I have even encountered recipe for sourdough with three-day fermentation (excluding the week spent to create initial leaven). But life is more than waiting around for a loaf of bread. I would love to have more free time to bake. However, with tons of responsibilities together with the laziness on my part, it is not always possible. After work or uni, I opt for quick bread, which does not require or benefit greatly from slow fermentation. Flavored or enriched breads are the good choices here.
But no matter what bread you choose, some patience still is needed when working with yeast. The dough should be proved properly, and this takes time. If the weather is hot then fine, things will be done quite quickly. Nevertheless, in winter or on a rainy day, it seems to take forever. There are of course several ways this process can be speeded up:
Put the dough (after kneading) in the oven with the light on and close the oven door. Remember to cover the dough well. This is what I normally do on a very cold day.

If you want to speed up the process further, place a tray of warm water underneath the bowl containing the dough and process as method 1.

Alternatively, put the covered bowl directly in the warm water-bath and let it rise outside the oven.

Of course if your room/kitchen is warm due to heater/cooking process (ideally 27-30C), you can let the dough ferment there.
If you have more tips, let me know.
Back to the bread I am featuring today – Tomato and Marjoram Swirl Bread. It is a very lovely looking loaf and taste beautiful, too. The enriched dough is enhanced with the taste of tomato and fragrance of marjoram. I like to use tomato paste imported from Italy which normally tastes just right. For the herbs, add whatever you like – basil, oregano, rosemary or thyme… The choice is up to you. And this bread matches wonderfully with creamy soup.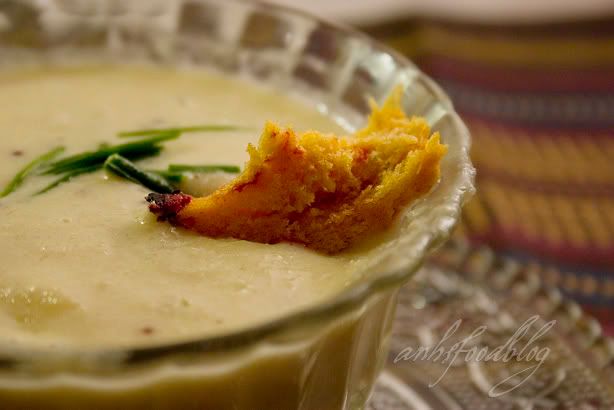 Tomato and Marjoram Swirl Bread
Adapted from The Baker's Companion
Ingredients (yield 1 loaf)
¾ cup (6 ounces) water
1½ ounces butter, at room temperature
1 tbsp sugar
1¼ tsp salt
2 tsp instant yeast
½ cup tomato paste
1 tsp of dried marjoram or herbs of choice
3 cups (12 ¾ ounces) unbleached plain flour
Method
Knead together water, butter, sugar, salt, yeast, ¼ cup tomato paste and 3 cups flour until the dough is smooth and soft. Place in a greased bowl and cover. Let it rise until doubled.
Gently deflate the dough, and pat it into a 6x10 inch rectangle. Combine the remaining tomato paste with marjoram and spread evenly over the surface of the dough.
Starting with the short side, roll the dough up to form a loaf shape. Place it seam side down into a greased 8 ½ x 4 ½ inch pan. Cover and proof until the dogh dome is 1 inch over the rim of the pan.
Bake in a preheated 350F oven for about 35-40 mins. Remove from the oven. Turn out and cool completely.
**
I would like to submit this entry to Monthly Cooking Tipolog hosted by the lovely Sushma. Make sure to check the round-up for a lot of cooking tips from other bloggers.