It has been such a pleasure to host the WHB this week. I have learned so many new ingredients, inspired by delicious dishes and discovered some new food blogs to read.
There are a lot of interesting dishes in this round up, so without further delay, let´s dig in!
My new friends over at the Ravenous Couples have cooked one of my favourite Vietnamese dishes – betel leaf wrapped beef. Traditionally made with beef, the betel leaves give a lovely aroma to the dish. Head over to the post to read more about the cultural significance betel leaves play in Vietnamese culture as well!
Over at 80 breakfasts, ChicaJo has been busy enjoying her lovely tomatoes, which are at their best right now. You will have to agree with ChicaJo that when you have access to the best quality tomatoes, the simpler the preparation, the better. That's exactly what she has done with this beautiful tomato salad.
The next post brings us all the way to France, where Dhanggit is enjoying summer with her family. And this Nectarine Raspberry Meringue Ice-cream Cake is the perfect way to celebrate summer and chill out.
Closer to home, we have a lovely salad from Anna of Morsels & Musings. Simple it may be, but sliced palm heart, drizzled with vinegar, olive oil and parsley is the perfect snack.
This next dish features stinky petai, something I have been dying to try. Thanks to Ann from Pig Pig's corner, now I know of a delicious way to enjoy these beans. Anything would taste better with home-made sambal belacan, I figure.
Rachel from The Crispy Cook brings us a lovely version of dolmades, Stuffed Grape Leaves with Zucchini and Cilantro. I love this recipe since Rachel has used zucchini from her garden and home-prepared grape leaves.
Ben from What's Cooking is sharing with us his love for pears, the 'gift of the gods'. His post details excellent health benefits of this fruit, together with a lovely pear recipe that he has been making again and again. Don't miss out!
"What a wonderful vegetable is broccoli
Its green branches are prettier than any tree
I love it for dinner
It´s always a winner
So pile some up on my plate for me" – These lines are from the wonderful Johanna at Green Gourmet Giraffe Blog, who shares with us a comprehensive and musing post about broccoli. She also includes lovely broccoli recipes as well!
Elle from Feeding my enthusiasms got an ingredients I have not seen around to feature – Lemon Cucumbers. Using lemon cucumber, together with riped tomatoes from her own garden, Elle creates a refreshing summer salad with "with sweet and savory, soft and crunchy all together".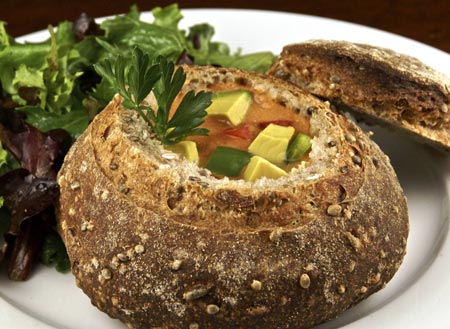 Susan of the popular blog, Wild Yeast, joins the fun of WHB with a special ingredient – Hemp Seeds. Do you know that hemp seed is a subspecies of Cannabis sativa, of which marijuana is a different subspecies? Could eating hemp seeds cause one to fail a drug test? A lot of interesting information is shared in the post. And don't forget to drool over Susan's bread. I know I always do!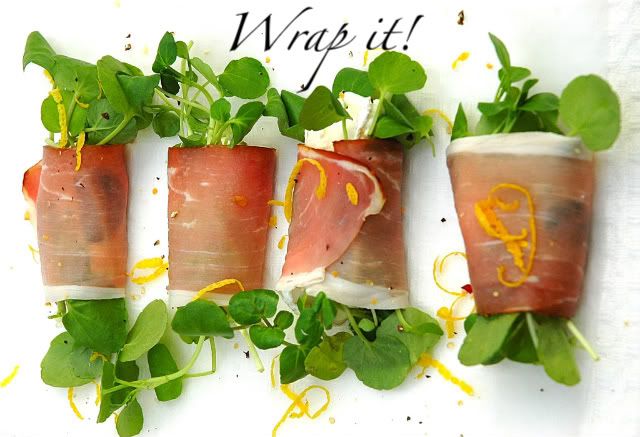 Next up, Nina from My-easy-cooking has a good looking and refreshing dish to share, Blackforest Ham, watercress and Camembert wraps. It is a simple dish, but really delicious especially when pairing with the creamy fresh herb dipping sauce.
From the tropical island Singapore, LK at Food-4Tots got a special ingredient to share – cordyceps militaris. It is actually a fungus which has become a popular Chinese herbal ingredient. More valuable information together with a lovely herbal soup can be found here.
Our next dish comes from the lovely Kalyn, the creator of WHB. This week she brings us a colorful salad featuring Artichoke hearts, roasted red pepper, Capers with a yummy basil dressing. The nice thing is artichoke hearts are roasted in this recipe, something I have never thought of. How delicious they can be!
This dish is a very special one from Sudeshna over at Cook like a Bong.
It's a very traditional recipe from Bengal, the Eastern part of the Indian sub-continent. Sudeshna learned this dish from her mother and grandmother, so you can be sure it's authentic. A detailed description of the ingredients can be found in her post.
I have learned a lot of interesting facts about carrots from mangocheeks' post at Allotment 2 Kitchen blog. Her Carrot and green bean pie looks wonderful , doesn't it? This pie requires time and some tender loving care. And I am sure the end result is well worth the effort.
Haalo from Cook alsmot anything at least once brings us an incredible dip recipe featuring a humble ingredient, Green Split Pea. Pairing the pea with olive and Persian feta, the result is a luxurious dip which is excellent with hot pita bread.
Waste not, even the watermelon peel! I will be saving watermelon peel to make Brii's pickled watermelon cubes next time around. Thanks Brii from Brii's blog for such a wonderful inspiration.
The chocolate lady from In Mol Araan is arguing for the case of non-cooked escarole. I am sure after trying the incredible salad featuring this leafy vegetable, the reason for enjoying escarole raw can be firmly established!
Another post featuring lemon cucumber. This time is from Winnie of Healthy Green Kitchen. She shares with us an unusual and flavoursome Spicy Lemon Cucumber Pickles. These will be excellent as snack as well as paired up with other dishes.

Lastly, I feature watercress for this week WHB. I use it in a simple but tasty Asian-style salad with prawn and coriander.

That is for this week WHB! I hope you enjoy all the herbs and vegs as much as I do! If I miss out anyone, please let me know! And don't forget to participate in the next edition of WHB, hosted by Prof. Kitty from The Cabinet of Prof. Kitty.