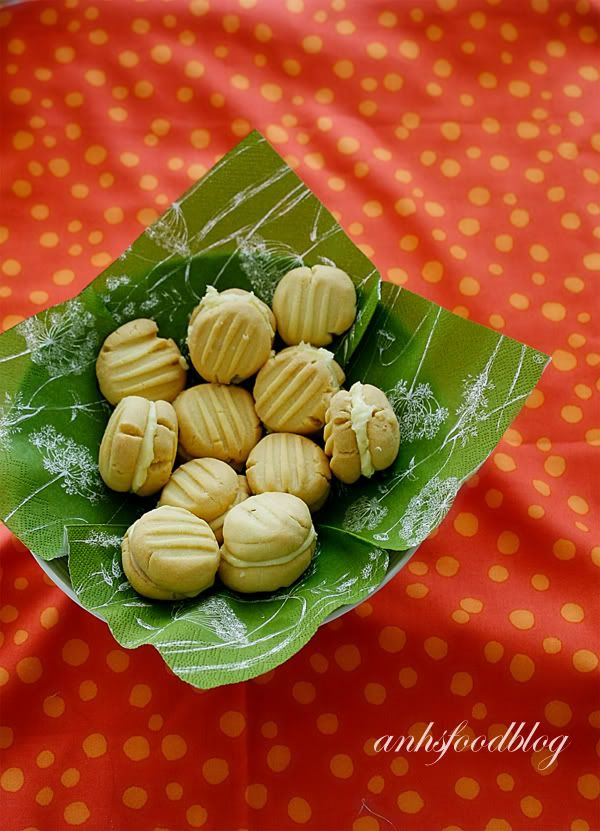 It has been ages!! And my life has changed quite considerably. I have a lot to say and to share. But first, I need to patiently find my inspiration for baking, cooking and photography. It does not come as easily as I thought.

About me so far? I am fine, still well-fed. My new place is still in a big mess with tons of unopened boxes. Just a few days back, we received our small bar fridge, which we forgot to pack and send down to Melbourne …
No, you did not read it wrong. We literally left our mom's fridge back in the Sydney apartment. Thanks God after recovering from the initial shock and (ok, quite a lot of) embarrassment, the removing company helped to return the fridge to its owner. Now it is sitting in the lounge area, waiting to be used.
The good news? I had a walk-in wardrobe and walk-in kitchen pantry. I can tell you, these are the best!! Ok, the walk-in pantry is actually a small study room, which mr. B. has been kind enough to "sacrifice". Finally, I seem to find a solution for my huge amount of kitchen items.
Still, I wonder in which box my Kitchen Aid is???
I have started to cook in my new kitchen. Quite comfortably, except I nearly burnt my Vietnamese baguettes the other day (I'll re-do the recipe and post it some time soon). A new year surely brings a lot of new inspirations and resolutions. I have a new vision for this blog. Hopefully it won't be too long until I do something.
Back to the title of this post – remembering the time. Yeap, I made these lemon melting moments with my sister last year, in Sydney. Such period seems so far away now. Yet, the memories of the baking session always bring certain joy. This is one of my favorite recipe, a keeper, something I will make over and over again, regardless of where I live.

A baking session with my sister, Mai Mu.
I was the photographer and essentially the Kitchen Nazi here.
Ingredients (for 20 cookies, with filling)
200g unsalted butter, at room temperature
1/2 teaspoon salt
60g icing sugar
1 tablespoon vanilla
40g corn flour
210g plain flour
Zest from one lemon (organic preferred)
Filling
150g icing sugar
45g bơ, at room temperature
3 teaspoon lemon juice
Method
Preheat your oven to 150C. Line the baking trays with baking paper.
To make the cookies: beat the butter, sugar and salt until light and creamy.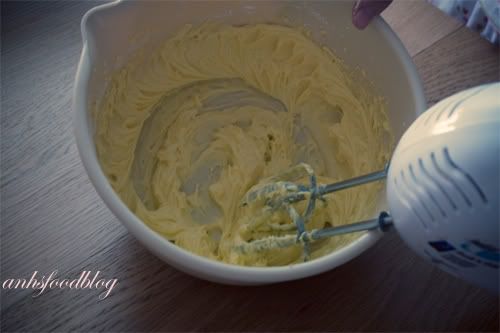 Add in lemon zest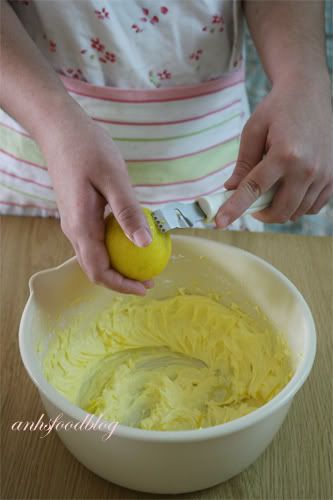 Sift plain flour and corn flour into the butter mixture. Using your hand mixer, mix everything together at low speed.
Divide the dough into 30-40 pieces and place them onto the baking tray.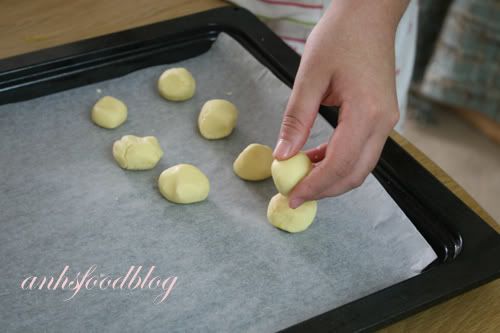 Using your folk, push down gently to flatten the cookies and leave a lovely imprint.
Bake for 20 mins. Cool thoroughly.
The filling: Beat butter, sugar and lemon juice until creamy.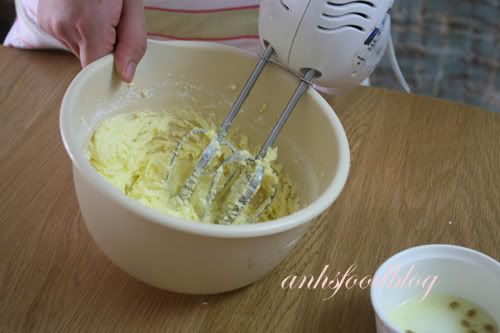 When the cookies are cool, using your spoon, spreadsome filling onto one, joined by another one.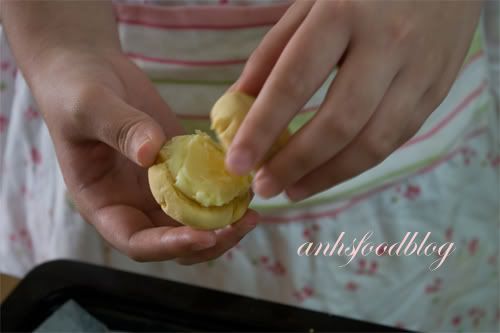 These delicious cookies can be kept for 2-3 weeks in air-tight container.