>> Thursday, February 25, 2010

It is not easy to move away from the city. Now I am living far from the city, in an opposite direction of my old shelter in Melbourne. The house is nice, the suburb is, well, different. It has more of a countryside vibe to what I am used to (Especially after a year of living in Sydney CBD).

A thing or two about my new life…



#1

It took me one hour more or less to get to work. That would be ok if I do not have to start that early (like 7.30am). On the first day after the holiday, we tried to drive in and faced a horror called traffic jam. I turned to public transport the next day. At least I can get 45 minutes of beauty sleep in the train. For the record, I always manage to wake up at the right station. Cool or what?



#2

Shopping is such a nightmare in this part of Melbourne. Everything is under construction or "it's coming". Sigh. Ironically, even though I see the banner "Goats for sale" and say hello to the cows almost every morning, I have not located a decent farmers' market close by. In the meantime, Preston market is decent and full of vibrancy.



#3

Well, #2 is not that bad if someone knows how to drive. At this very moment, I am still struggling. Hopefully, all the frustrations will get me working on that. So the first resolution for the New Year is: learning how to drive!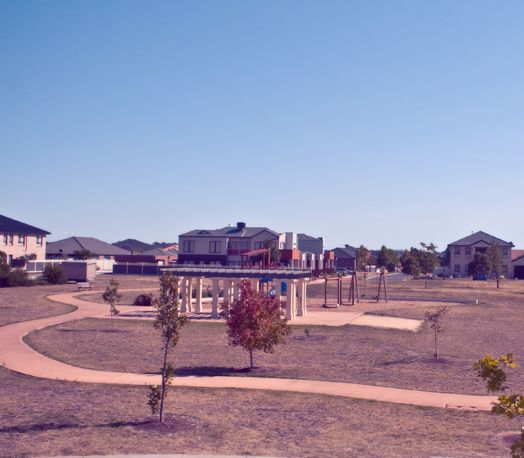 When 2 hours of your daily life are devoted to public transport, the eating habits should also change. For me, breakfast is the most important part of the day. I normally only need some good coffee. At the moment, I love the taste and artistic vibe of C.O.T. Muesli is also nice, and I have a box in the office. And once in a while, I bring one or two homemade muffins to munch on.

These jam-filled muffins are such a breeze to make. Their texture is somewhat close to donut, and any jam can be used here. For the batch in the photos, I used the remainder of my homemade slow-cooked apple and rhubarb jam from last autumn. Speaking of season, I cannot wait for autumn, so come quick!



Recipe via Cook almost anything at least once

150g butter, melted
1½ cups milk
2 eggs
1 teaspoon vanilla paste
2½ cups self-raising flour, sifted
½ cup caster sugar

A tablespoon or two of your favourite jam

Grease and butter a 12 hole muffin tin (or in this case I used a friand tin).

Preheat oven to 180°C/350°F.

Whisk the milk with the eggs and vanilla paste.

Place sifted flour and caster sugar into a large bowl, stir to mix together. Make a well in the centre of the mix, then pour in the milk mixture and melted butter.

Stir until it's only just combined - you don't want to over-mix it or you'll get hard muffins. If there are some lumps that's fine.

Half fill the holes with muffin mix, then place a spoonful of your favourite jam/jelly in the centre of each muffin. Top with another spoonful of muffin mix.

Place in the preheated oven and cook for about 30 minutes or until they are golden brown.



Read more...