First of all, my apology for a late recap of Weekend Herb Blogging #294. I started my new job this week, so time has been very tight for me. So, let´s start our recap without any delay! I hope you enjoy this as much as I do.
Raw Mixed Berry Crisp – The Taste Space
From Toronto, Canada, Janet brings us raw mixed berry crisp. She gives us a lot of hints and tips on how to make better raw crisp, which I find helpful and intriguing.
Pickled Jalapenos – the blog Erbe in Cucina (Cooking with herbs)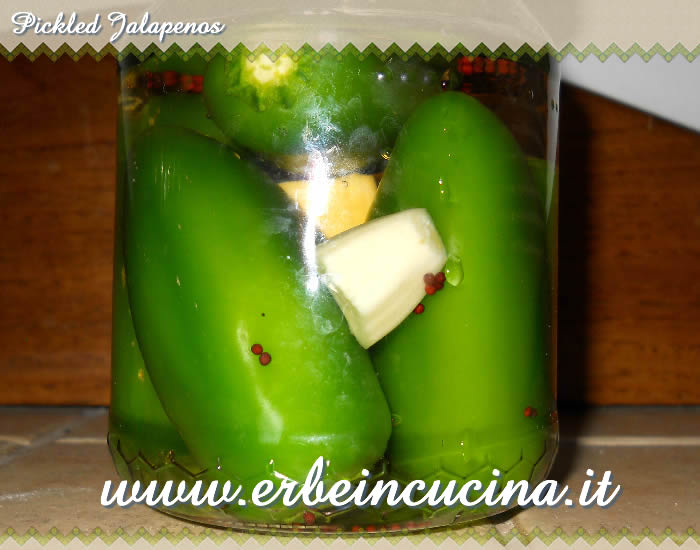 I really hope that my future chilli tree(s) will provide large and healthy fruits as Graziana´s! The pickled jalapenos she made sound simple but totally delicious.
Coconut konnyaku jelly – No-Frills Recipes
One of my favourite dessert! Konnyaku is a traditional Japanese flour derived from a taro/yam plant. It produces popular jelly in Asia! You can learn more about this and the jelly at Chea´s blog.
Watercress and Upland Cress – teczcape – an escape to food
Are these two different? Tezcape´s article provides us useful information! She also shows us how to enjoy these lovely veggies.
Cherry amaretti cheesecake – nutmeg, seven
Here is lovely cheesecake version with cherries as a main feature.from Elly. I am sure it can win anyone's heart!
Cinzia always comes up with simple but utterly delicious food. Today she joins us with a magnificent drink – liquorice elixir. I like the deep brown color of this!
Little pumpkin cakes – Cook (almost) anything at least once
Aren't these cakes cute? Add butterscotch icing,and I am in heaven! Thanks to Haalo for contributing such beautiful cakes!
Orange Fennel Quinoa Salad – Melle Cotte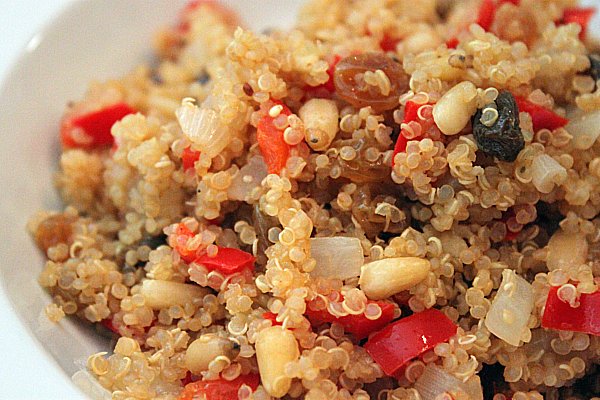 Being a big fan of orange and fennel salad, I am delighted to see Chris using this combo for a beautiful quinoa salad. The color looks so fresh and vibrant, you just want to dig into the bowl.
Broccoli and zucchini soup – Briciole
What a beautiful soup! I can see myself making this soon, with the abundance of broccoli in winter. The added basil can certainly lift the flavours up here.

Corn milk drink – A food lover´s journey
I bring corn milk drink to this recap. This drink is well loved in Vietnam right now, and from the readers´ comments, I know that it is also popular in South America. Spread the love!