>> Sunday, October 29, 2006
After four years in uni, my graduation finally comes! I should have graduated last year actually, but for the love of being a student (!!!), I decided to stay on one more year for an honours degree. The consolation for being one year late is that my name is almost on top of the list. So I had a front row seat plus I was presented on stage at the very beginning of the ceremony. :P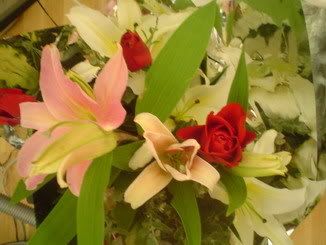 Being happy on the day, I still wished that my family - daddy, mommy and my little sis - could have been there. It would have been perfect... Nevertheless, my supervisor was there together with my closest friends. Thanks for coming guys!
On this special occasion, I want to give my deepest thanks to my parents. Thanks for your continous love and support me in all these years. I do hope that my achievements so far will make my parents proud! :)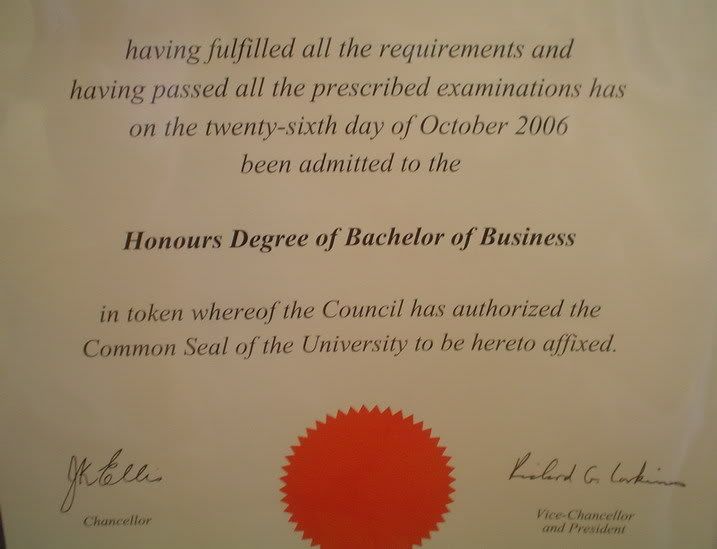 Time for a new beginning!
To double the happiness, I received a phone call from my supervisor, saying that our joint working paper is accepted to an international finance conference in Paris. Even though I can't go there yet, the news is still very encouraging!
To end this post, here is the quote I put on the acknowledgement page of my Honour Thesis:
"A journey of a thousand miles must begin with a single step."
-Lao-Tsu